2015 ASX Tech Boom: This Company Invests in Silicon Valley
PUBLISHED: 18-03-2015 14:49 p.m.
An Australian tech boom is upon us – the value of technology IPOs in the ASX hit a record high US$1.5BN at the end of 2014 as backdoor listings for tech stocks surged.
Tech is one of the hottest markets in the world right now with venture capital being thrown at bright ideas across the board and headline grabbing deals like Facebook's acquisition of Whatsapp for $22BN hitting our inboxes.
There are so many good ideas it's hard to know which ones to back.
But at The Next Tech Stock , we're finding our investment with Applabs Technologies (ASX:ALA) is exposing us to some of the brightest tech ideas in the world – allowing us to make multiple "tech bets" through its diversified portfolio.
ALA has a growing list of strategic investments in other tech companies, and a portfolio including cash and receivables valued at around $5.6M.
The 10 strategic tech investments ALA has invested in to date all have a chance to become fully fledged, profitable companies on their own – if this happens ALA's early stage investment could pay off handsomely. This could be via a takeover or exponential revenue growth from the smaller companies...
ALA got the inside track for these companies through its Silicon Valley connection – a strategic partnership with Archimedes Labs, a leading US tech incubator – and this investment strategy is exposing ALA and its shareholders to investments in tech companies that are typically only accessible to US based sophisticated investors.
Combine that with ALA's growing success with its Fee for Service division that counts on $1.2M of contracted work on hand , and the accelerating development of its flagship in-house app Home Open, and ALA appears to be an Aussie tech company in top health.
Yet its paltry $6M market cap is at odds with the read through value of its investments, cash and receivables – a total of $5.6M at last count – not including the Home Open app and the millions of dollars in contracted work its pulling in.
This is a company making all the right moves, and at The Next Tech Stock we think it's only a matter of time until the market wakes up to its potential...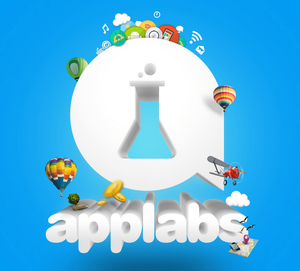 Applabs Technologies
Applabs Technologies Ltd (ASX:ALA) is a leading app developer in Australia's tech sector.
Apps are the tools of the information age and can be used for anything from ordering movie tickets to finding true north on a digital compass.
And they are big business – apps were worth $53BN in 2012 and by 2016 the global app economy is expected to be worth over $140BN...
There are over one million apps on Apple's app store and many have achieved breakout success – the Whatsapp mobile messaging service was famously bought by Facebook for $22 billion. There are dozens more success stories from practical tools to seemingly silly games: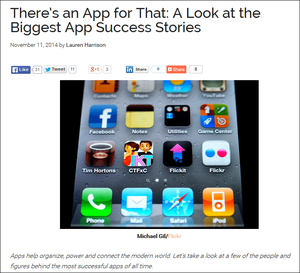 This is a growing market, fuelled by the surge in smart phone uptake and accelerating internet speeds across the globe. ALA is in the right place at the right time, working to create or invest in the next killer app.
The Next Tech Stock first covered ALA when we published the article Big Money from Smart Phone Apps: Little known ASX-Listed App Developer shows Blue Sky Potential in the White-Hot Tech Space.
ALA has what we call a triple attack business plan – three ways to make money from apps:
ALA makes its own apps in-house through its development team, while at the same time using that money to fund the development of app ideas that are brought in by clients or developers seeking support. A project ALA has on right now is Home Open, a real estate viewing app whose development was covered by us in App Maker ALA Cashed Up with Imminent Global Product Launches .
ALA also bids for the lucrative app contracts increasingly being offered by businesses and government departments that are keen to communicate with their customers and constituents in the digital age.
Another line of business for ALA is its investment in other apps, projects, technologies, businesses, to supplement its revenue – and add significant blue sky potential to ALA, as any one of these apps make take off.
These investments were first covered in ALA Locks in Silicon Valley Partnership with Tech Heavy Hitters and again in ALA Building Silicon Valley Tech Investment Empire .
Now its been a few months since those articles, so let's take a look at how ALA's growing and strategic investment portfolio is performing...
ALA's strategic investments charge ahead
The tech world has a fast moving and ever changing landscape – and the smart players adapt to the conditions to thrive.
So in a move to make ALA even more adaptable and more profitable, the company is making strategic investments in other tech companies and apps.
The big driver of ALA's investments is a strategic partnership with Archimedes Labs , a Silicon Valley tech incubator, to jointly collaborate and co-invest in emerging technology. This gives it the inside track to some of the hottest tech plays in the world, giving ALA shareholders the chance to access investments typically only available to sophisticated investors in the USA.
ALA has 10 strategic investments in its portfolio right now – there could be more on the way – and it's just released an update on how they're going.
All in all, adding ALA's cash and receivables to the market value of these investments and you arrive at $5.635M – a figure just shy of ALA's market cap of around $6M...

Note: In the above table, '~' denotes 'approximately'
Any one of the above investments could be a hit, and as an early stage investor, ALA could come along for the ride – this is the blue sky potential of ALA.
Of course, the investments could fail – that's the nature of speculative investments in early stage technology ventures. However ALA has fingers in many different pies to spread the risk – minimising it for the company overall and improving potential for success.
Lets quickly run the ruler over all of ALA's investments:
xTV Networks Ltd (ASX:XTV)
ALA has a shareholding currently valued at $900,000 in XTV and here at The Next Tech Stock we also have a stake in this company, which you can read about here .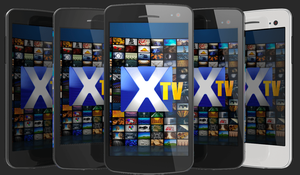 XTV has created, and is now selling, technology that can provide businesses with a fully tailored, controlled corporate owned online video platform that can be targeted at consumers of their services, or internal employees.
In an overwhelming sign of market support, XTV recently launched on the ASX with a $6M capital raise – and also signed a $1.8M deal with Innovatv Health and a $1.8M deal with US telecoms giant UST Global in quick succession.
The latest from XTV is that they are working with none other than Microsoft on a world first HDMI device alliance.
Liberty Resources Limited (ASX:LBY)
ALA has a shareholding currently valued at $340,000 in LBY, which has exercised its option to acquire 100% of Cirrus Networks Pty Ltd – a West Australian information technology integrator that designs, builds and manages IT networks.

Cirrus recorded unaudited revenue of $5.9M to the year ending June 2014 and has major clients including Argyle Diamonds, Royal Hill Iron Ore and LandCorp. It's expected that LBY will transform into Cirrus on the ASX soon – with ALA maintaining a strong holding.
Chat Center Inc
ALA's share holding in Chat Center Inc is currently valued at $65,000.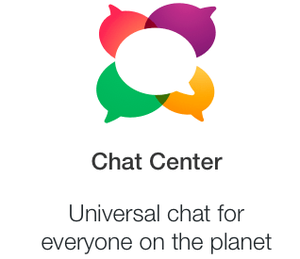 Chat Center is an American web chat company that's developed technology to allow customers to interact with businesses in real time through their smart phones using a universal name over any medium.
Anyone who registers their name with Chat Centre gets a URL that is used for the interaction – the technology is tied to the growing moves to make the internet more personal and has the potential to be sold on a global scale.
Chat Center is in advanced development to launch a new version that includes paid services for Small and Medium Businesses.
PAY2DAY Solutions
PAY2DAY has developed tech that allows businesses to bill customers via SMS text message and for the customer to pay using the same medium. ALA has a stake in PAY2DAY currently valued at $390,000.

PAY2DAY has launched the product for beta testing with customers. The company says there are 2.5 billion consumers who can use the technology worldwide and mobile bill payments could be worth $950BN by the end of 2015.
RosterElf
One of ALA's earliest investments, the company's stake in RosterElf currently valued at $450,000.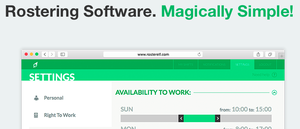 RosterElf is an online app that allows businesses of any size to digitize their work rosters, allowing workers to view their timetables and for amendments to be made in real time.
A new website has just been launched for the app, which debuted in 2014 and grew to a customer base of 500 by the end of the year with revenue flowing steadily.
PositivFlo
ALA has a stake in PositivFlo currently valued at $50,000. The company has developed an app for personal trainers to help manage their businesses.
Positivflo has finished the app's development and is now in a beta testing phase with the aim of launching in Q2 of 2015, an event ALA will be watching with interest...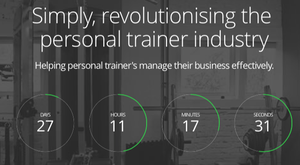 Context Plane Inc
ALA has an investment currently worth $65,000 with Context Plane, a universal registry that allows people to connect wherever they are over the Internet.
Currently the Internet is fragmented due to the physical location of websites or content, and Context Plane is developing technology to unite it all so anything can be found online. Its technology is in the advanced development stage and ALA is along for the ride.
Loyalty App Pty Ltd
This is a technology platform that allows businesses to send their customers rewards – ALA's stake is currently worth $75,000. The latest news is that the app is now in the development phase and a capital raising is coming up to support it.
Electronic Pain assessment Toot Pty Ltd (ePAT)
This tool for pain assessment is being developed by researchers at WA's Curtin University and its development is ongoing with ALA's support – based on ePAT's latest capital raising, ALA's stake is currently valued at $250,000.
GB Energy Ltd
ALA currently holds shares valued at $50,000 in GB Energy , an ASX listed shell – we will be watching to see what might get backed into it...
So that's a summary of ALA's strategic tech investments to date.
Each of these investments are working to become a fully fledged businesses that could boost ALA's income.
But its not just steady cash flow we are looking out for with ALA.
Through ALA's diversified portfolio, an investment in ALA represents an opportunity to make multiple "tech bets" – any one of ALA's investments could results in the big payday that we are hoping for.
Remember, Whatsapp got picked up for $22N by Facebook and scores of apps like Instagram and Snapchat have earned multibillion dollar valuations .
That's the blue sky – and this strategy shows ALA thinks outside the box and is positioning itself to be a company that can make money from apps and technology in various ways – whether working independently, for a client or receiving dividends from an investment.
We think ALA is making all of the right moves, but the market is yet to recognise it – so let's see how ALA compares to other companies that appear to do less than ALA, yet are valued higher by the market...
Head to head – how ALA stacks up to the rest
To give you an idea of the space ALA is competing in – and what we think is the paltry valuation its got compared to the rest – we're putting it head to head with two other tech development companies that operate in similar spaces.
Let's start with Animoca Brands (ASX:AB1).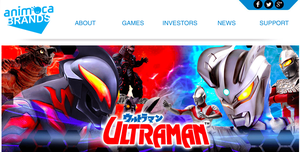 Animoca Brands is a tech developer focussed on creating mobile phone optimised games – the sort of thing you see people clicking on during their lunch break or on the commute home.
Mobile games are a big global business, with predictions the mobile sector will soon become the biggest for games, with a projected value of $25BN by this year.
And being in this sector of app development has won Animoca Brands a lot of business – $1.23M in revenue in the 6 months to December 2014 – and a current market cap of around $29M – dwarfing ALA's $6M.
ALA makes its own apps like Home Open, takes on paid work and invests in other technologies and apps – three ways to make money from apps, not just one.
This brings us to another company in a similar space to ALA, Fatfish Group , currently capped at around $32M.

Fatfish Group is another kind of tech incubator that partners with entrepreneurs to develop web ventures in a process it calls "Seed-to-Exit." It has two streams – venture capital and digital incubator – that either inject cash or work with a project to progress it.
Its portfolio contains a number of apps, businesses and inventions including InfiniSquare, a keychain sized breathalyser aimed at reducing drink driving, and Nvoi, a temporary workforce management group. This work has earned it $414k in revenue in the six months to December of 2014.
But again, Fatfish Group is a company doing two of the three things ALA does – investing and developing. No original in-house content is developed by Fatfish Group. It's purely investment and mentoring for tech, which means it has to share in any success.
ALA doesn't.
With 100% owned in-house apps like Home Open it can create its own success. It can also invest (10 and counting) in other technologies, apps and businesses and work for clients to bring in steady revenue.

And all of this for just a $6M market cap?
Remember ALA's investments to date, including cash and receivables, translate to a read through value of over $5.6M – and the company earnt $389k in the 6 months to Dec 2014.
We just don't think this adds up, especially when compared to other similar ASX listed companies.
And as you're about to see, ALA continues to pull in more and more client work and push its own in-house apps closer and closer to market...
Our Track Record
Regular readers of our sites will be familiar with our long-standing interest in high potential stocks.
To note just a few:
The past performance of these products are not and should not be taken as an indication of future performance. Caution should be exercised in assessing past performance. These products, like all other financial products, are subject to market forces and unpredictable events that may adversely affect future performance.
Growing Fee for Service division pulls in $1.2M of work
ALA's strength lies in what we call its "triple-attack" business model – it can create its own apps, support apps being developed by others, and contract out its services to companies, organisations and government departments.
That's three ways to make money from apps – and its Fee for Service division, the one that works with outside clients, is doing very well indeed.
In its latest quarterly update, ALA has shown that contracted work on hand has grown from $920,000 in the previous quarter to $1.2M this quarter.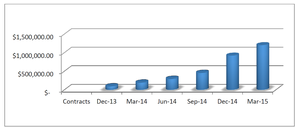 The image above shows ALA's quarter on quarter growth since December of 2013, rising from a basement flat near zero to a skyscraper of $1.2M – the trend is that this will only grow.
In the last quarter, ALA reported 100% growth for contracted work and a 500% growth spurt in banked receipts to $300,000.
ALA has scores of projects underway right now, adding up to a steady stream of income that will surely contribute to the pot further down the track.
ALA also has over $1.5M in potential new contracts in the pipeline in addition to the existing projects still being finished.
Quoted work is an important indicator of demand and a driver of future revenue, and ALA is seeing quarter on quarter growth of queries for its services: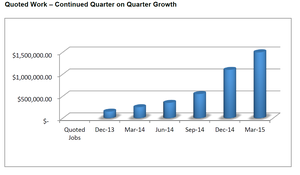 The company says it's working with new clients to progress projects through to development contracts, and we could hear about the new jobs soon.
New features for Home Open
Home Open is ALA's flagship in-house app – designed by the team from the ground up to be Australia's best digital real estate tool.
Home hunters download the app for free while real estate agencies pay to display their wares – a business model that creates an audience and charges for it.
Just type in where you want to look...

And Home Open will display all the properties that are open for inspection in that area and show a map linked to Google showing their location...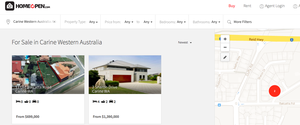 Next, Home Open will organise your viewing for you – giving a timetable of when the homes are open to inspect and also provide an appointment and driving route between them!
It's not available for consumer use yet – ALA is signing up as many agencies as possible and building everything toward a consumer launch this year.
The state of play for Home Open right now is that ALA is accelerating Home Open's development to get that launch happening as soon as possible.
ALA is starting with the team running the show.
At the end of 2014, ALA appointed former realestate.com.au CEO Jamie Pride to the Advisory Board of the Home Open app – that's a big coup for ALA, as realestate.com.au is the incumbent dominant app in real estate in Australia.

Pride has been described as "a thought leader in disruptive innovation" – just the thing Home Open is all about.
realestate.com.au is one of Australia's biggest online real estate websites, so having its former CEO on board could give ALA and Home Open just the horsepower it needs to give realestate.com.au a run for its money.
And ALA says it's expanding the Home Open development team with a new employment strategy designed to attract the best and brightest.
The aim is to get lots of cerebral firepower on hand to make improvements and changes to the Home Open interface in response to Real Estate agent and consumer demands.
ALA is also stepping up Home Open's use of the latest technology, including iBeacons and the employment of Geospatial specialists.
iBeacons are transmitters that can tell when a smart phone is near them and Geospatial specialists use statistical analysis is to enhance things like maps.
The application for this to Home Open is that real estate agents can use iBeacons in a listed home in conjunction with the app to present information about the house to prospective buyers as they walk through it, with geospatial tech to get them there in the first place.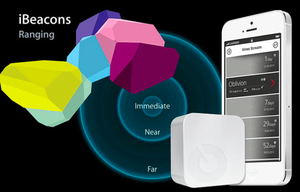 ALA is in negotiations for strategic partnerships with global experts in the field of iBeacons and Geospatial – we'll keep an eye out for any developments there – that could see Home Open deploying some of the most advanced digital tech available.
The team has also done a bit of tweaking to the Home Open app, including adding additional agent features such as allowing manual uploading of properties for boutique Real Estate agencies, a feature it expects will increase the property listings on the site.
ALA has launched a new sign-up initiative aimed at boutique Real Estate agencies and is continuing to roll out the Home Open portal to agents across Australia.
And the final piece of news for Home Open is that ALA is submitting its R&D Tax Incentive rebate and it should be back in the coming months.
Once it hits ALA's bank account, the company says it will reinvest the cash to keep up the acceleration towards a consumer launch.
What's ahead for ALA?
The year ahead could be the one where ALA gets the recognition from the market that we think it deserves.
The upcoming launch of Home Open will certainly be a big event, and we'll be looking out for any updates on the progress of its final stages of development.
The next financial quarter is approaching and we'll be waiting for more of that quarter on quarter growth for ALA's Fee for Service division.
And for its $5.6M worth of tech investments (including cash and receivables), we'll be anticipating progress and keeping an eye out for any more investment deals – ALA has an inside track at Silicon Valley through its strategic partnership with Archimedes Labs so you never know what they could cook up next for its shareholders.
Any one of ALA's multiple early stage investments could be the one that transforms ALA into a much bigger company – either via takeover or exponential revenue growth...
ALA has three ways to make money from apps – develop, serve and invest – and each of its business streams is going well.
We're keen to see how it all adds up as the year progresses!
---