$191BN Cloud Software Industry: ASX Shell to Re-list as Tech Company
PUBLISHED: 25-06-2015 11:08 a.m.
It seems like everyone is working in 'the cloud' these days.
A market forecast to balloon to $191 BN/year by 2020, businesses of all shapes and sizes are moving their documents and programs off local hard drives, and locating them solely online – in the cloud – at a lightening pace.
Fast moving tech companies are placed front and centre to profit from this global movement, and some have been very successful already:
Xero delivers "cloud" accounting software – from humble beginnings in New Zealand, its now valued at $2BN.
Private company Atlassian was founded on a $10,00 credit card debt... A "cloud" based project management service, its now valued at over $3BN, and looking to list on the NASDAQ...
If you aren't in the cloud yet, you're being left behind...
However, there is one segment of business which is yet to really leap into the cloud – and that's the training of staff, which is largely done in person, on site, and at a large cost.
We have just identified an ASX listed shell set to take over a private company that is delivering staff training via the cloud, with video as a key tool.
By moving into learning management, purely in the cloud, it's a first mover in an emerging market set to expand in the coming years.
The company's business strategy combines three undeniable tech trends, and it's now setting itself up to become the world's dominant video learning provider for corporations.
By delivering video based training over the cloud using this company's technology, businesses can save hundreds of millions of dollars in training and induction fees which previously required face to face activities.
Our company is able to train thousands of employees at once, with each employee requiring inductions and ongoing periodic training.
This company makes money on each and every one of these cloud based video classes – which can add up to hundreds of thousands a year.
Due to its simplicity and cost savings, clients are almost falling over themselves to sign up with this company.
From its base in Perth, it's already secured some high profile clients and is earning revenue right now.
By listing on the ASX via a reverse takeover of a dormant shell, it will gain access to significant capital allowing it to expand the business globally.
Lately we have seen a number of shells run on the back of news of a re-listing as a tech company – Aziana springs to mind...
Can this ASX shell do something similar over the coming weeks prior to re-listing?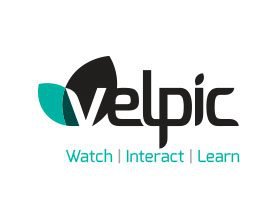 International Coal Limited (ASX:ICX) is currently engineering a reverse takeover of a private tech company Velpic, for a total transaction value of $5.2M, based on an ICX share price of $0.02. This transaction value includes a cash option fee, and is dependent on a number of milestones being hit.
Velpic (ICX) is cloud based, e-learning training and inductions platform, with video as a key tool.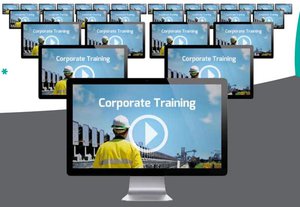 As part of the planned deal, ICX will also acquire Dash Digital – this company provides digital branding services to a portfolio of long-term clients, and its currently funding Velpic (ICX)'s blue sky aspirations.
Here at the Next Tech Stock , we have seen a number of recent examples of ASX shells that have surged prior to re-listing as a tech company. The most recent example was Aziana (ASX:AZK) which went from $0.03 to over $0.40 per share earlier this year prior to its takeover of BrainChip Inc.
That's a gain of over 800%!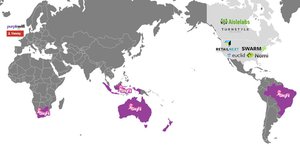 The past performance of this product is not and should not be taken as an indication of future performance. Caution should be exercised in assessing past performance. This product, like all other financial products, is subject to market forces and unpredictable events that may adversely affect future performance.
Can ICX do the same with its imminent takeover of Velpic?
It should be noted that in order for the transaction to go through, ICX will need to raise sufficient funds so that the company holds a minimum of $3M in cash.
Velpic (ICX) is a technology company determined to revolutionise how companies train and educate their staff.
The company hopes to simplify sophisticated content creation techniques such as video editing and allow users the ability to create engaging digital content with diverse applications.
Velpic (ICX)'s clients are thus empowered to create and edit their very own professional video based lessons, then distribute them online to staff and contractors.
No more flying staff from remote mine sites to conduct training, this can all be done over an internet connection.
The technology also allows businesses to track, manage and schedule training and learning all from one place – in the cloud.

And its seems to be catching on – with little in the way of marketing undertaken to date, companies are already signing up to use Velpic (ICX), here is just a snap shot of current clients: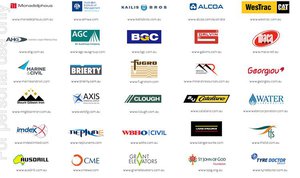 Velpic (ICX) means business, and it's growing quickly.
The total number of lessons completed by Velpic (ICX) users is growing month on month, as you can see in the chart below:

Source: Velpic
Growth in fees is also going strong – and is increasing at a rate of over 30% month on month.
All very encouraging signs for ICX investors. Given the relative ease of scaling the technology, and the recurring revenue streams, this company's growth is only expected to continue.
The blue sky thinking is that Velpic (ICX) could become the next Xero or Atlassian software as a service success story...
Then and Now
In the past, you had to invite a handsomely paid 'trainer' to attend your office and conduct classroom-style sessions for employees split into evenly sized small groups.
This tends to take up lots of time, expense and most importantly, fails to deliver an effective training programme because the content being relayed is not interactive or customised to meet the needs of each individual staff member.
More often than not, seeing a training session in their calendars would encourage absenteeism and a general impression that the day would be run on auto-pilot because training is just a waste of time.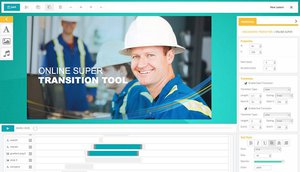 Compare that with how Velpic (ICX) is approaching the issue of staff training:
Workers are able to access a digital platform at their own chosen time.
They can read, watch or listen to content that is customised and specifically designed for them.
The company is able to see exactly how much training each employee has done and what was covered
Users can create their own training content including video editing
All progress is tracked with detailed analysis provided in real-time
Sophisticated algorithms can even estimate how much of the content the employee learnt which helps the content creators develop more effective courses for next time
All in all, the e-learning method gives workers more and allows companies to pay less.
Large multinational companies, employing thousands of workers globally, are especially concerned about closing the information gap in their employees knowledge, because any failure to properly train and educate their staff is magnified a thousand times over.
And any information gaps could cost millions of dollars.
The additional headache of applying training across different business units, languages and time zones doesn't help.
Through Velpic (ICX)'s platform, firms are better able to manage their training requirements from a host of perspectives which sets up a range of viable business opportunities for Velpic (ICX).
Taking Over
ICX and Velpic's $5.2 million transaction is largely comprised of shares and intimately tied to future performance – a good sign for ICX investors.
Currently, ICX is valued at just under $3.5 million and will undertake a future capital raising to complete the transaction.
The material terms of ICX's takeover are as follows:
The issue of 125 million ICX shares to complete the transaction at $0.02 per share
Issuance of 50 million ICX shares if Velpic achieves an agreed amount of usage from its client base
Issuance of 50 million ICX shares if ICX achieves a cumulative revenue figure of $10 million over the next 3 years
Issuance of 25 million ICX shares if ICX achieves an annual revenue figure of $50 million in any of the next 5 years
ICX will undertake a capital raising of $3 – $5 million
All of the above is subject to approval by ICX shareholders and re-compliance with Chapters 1 and 2 of the ASX Listing Rules
The option fee is a cash payment of $200,000 and can be exercised at any time before 27 th September 2015 with the funds being retained as working capital within Velpic. The total value of the reverse takeover including the $200,000 option fee (and assuming all milestones are met) is $5,200,000 based on a share price of $0.02 per share.
As part of the deal ICX will change its name to Velpic including obtaining a new ticker code with the ASX.
The proposed timetable is as outlined by ICX:

Velpic (ICX) are well positioned on the leading edge of a number of emerging tech markets that only seem to be getting bigger.
The global market for Corporate Learning and Development grew at annual rate of 15% last year and is worth approximately US$130 billion while the Learning Management System (LMS) niche is expected to grow 25% annually to reach US$7.8 billion by 2018.
Hearing that will be music to Velpic (ICX)'s ears.
Meanwhile, the cloud computing bandwagon is projected to grow from US$58 billion in 2013 to US$191 billion in 2020. By 2018, more than 60% of businesses will turn to cloud computing for the majority of their IT needs.
Just like everyone else, mobile workers are moving to tablets rapidly – within the next 2 years, 70% of workers will be swiping left and swiping right by working on their tablet device.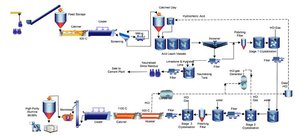 Velpic (ICX) can capture all of them through the delivery of rich video based training courses.
Ultimately, online education and learning is a huge and growing market that is brimming with spare capacity that ICX can reel in and commercialise.
Our Track Record
Did you see our Next Tech Stock article on Ziptel (ASX:ZIP) $ 1.7 Trillion Telco Market: ASX Tech Company Weeks Away From Global App Launch ?
ZIP has been up as high as 460% since we first released our article:

Source: Etrade Australia
The past performance of this product is not and should not be taken as an indication of future performance. Caution should be exercised in assessing past performance. This product, like all other financial products, is subject to market forces and unpredictable events that may adversely affect future performance.
ICX's Bid for Revenue Generation
This company is not a pipe dream start up – the business units ICX are buying already have a proven business model, and are generating cash right now.
Formed in 2013 from the merger of three long established boutique Perth-based consulting firms, Dash Digital has been generating revenue from expert consulting services spanning brand, web and app development and has provided the cash flow to develop Velpic over the past few years.
As Velpic's 'brand technology agency' or professional services team, Dash Digital integrates the different disciplines of business communication and brand development into a holistic service offering including graphic design, e-commerce, web & app development and online advertising.
Dash Digital reconciles the two equally important, 'brand' and 'technology' elements which makeup the core of Velpic's professional services business.
Velpic's professional service fees have already generated $1.9 million, whilst annualised PPV (pay per view) and SaaS revenue have already exceeded $120,000 in the current financial year.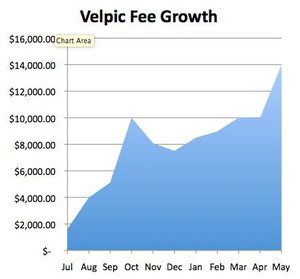 Source: Velpic
Existing high-profile clients include Alcoa, Fugro and Clough, potentially paving the way for future sales...
ICX's expansion plans for Velpic
Velpic (ICX) is looking to grow its customer base without excessive marketing spends, and it plans to do this via affiliate agreements, white-label solutions and reseller incentives.
$2BN market capped Xero added 120,000 customers over 3 years by launching a strategic partnership program, and its something Velpic (ICX) will hit the ground running with on listing on the ASX.
Geographically, Velpic (ICX) is keen to focus on the largest markets for e-Learning and online education.
The United States, Singapore, Hong Kong and Europe are the target regions for future expansion. In the US, 18% of all training is done through mobile devices and large firms can typically spend over $2,000 per employee per year...
For a company that hires 1,000 people, that's over $2M in annual spend just on keeping employees trained and up to speed.
Companies could save millions of dollars spent on expensive training by adopting Velpic (ICX)'s technology.
Velpic (ICX)'s Fee Structure
Instead of having a blanket fee structure whereby everyone is charged the same rate for different levels of use, Velpic (ICX) is operating under two revenue types, which cleverly lead to recurring revenue for the business.
The base fees are under a Software as a Service (SaaS) structure, which are on a monthly subscription basis to access the Velpic (ICX) platform.
Velpic has also implementing a pay-as-you-go system whereby users pay for each lesson completed (PPV fees).
Velpic (ICX) is looking for additional revenue streams by providing premium content creation services to companies that cannot create the educational material themselves. The company also plans to launch a marketplace for third-parties to create training content and market it to Velpic (ICX) clients – a bit like the app store on Apple products.
Velpic's Next stop: ASX listing
Velpic's LMS platform is expected to gain traction with educators and trainers encouraging organizations to focus on holistic development, capability and talent management. In addition, the company is supplementing the core product with commercially expansive ideas linked to branding, online marketing and affiliates.
The adoption of cloud-based LMS services continues to grow, fuelled by significant cost and efficiency savings for all users. In parallel, organisations large and small are switching focus towards continuous learning rather than compulsive training as part of their own business requirements.
The end result is that ICX as a dormant shell company will soon wake up as a tech firm called Velpic, offering a different set of services in a different market niche.
A sign of the times indeed...
Are you an ICX investor and want to spread the word?
Get the message out there – make sure everyone knows about ICX and share this article by clicking the buttons below:
[sd_share_article title="$191BN Cloud Software Industry: ASX Shell to Re-list as Tech Company"]
---