$1 Trillion Fundraising Industry to be Super Charged by ACU's Game Changing Tech
PUBLISHED: 18-11-2015 09:35 a.m.
We love it when a tech company is solving a global problem that has been an issue for decades – particularly when it is for the greater common good.
A staggering $1 trillion a year is raised from fundraising activities around the globe.
Bizarrely, given it is 2015, 90% of these donations are either cash or cheque and almost all are 'one off' donations... to us, this sounds like something ripe for a tech disruption.
Beyond this, the key problem is that fundraisers across the globe are missing out on a large chunk of money that was intended for them.
In general, a woeful 32% of a donation actually ends up with the intended recipient. 68% goes to middlemen and payment processors.
Fundraisers, like church groups, political parties, and worthy causes, who all have large operating budgets, have been trying to reclaim what is rightfully theirs for some time.
ASX listed tech company Activisitic (ASX:ACU) has their solution.
ACU's technology allows an almost unheard of 85% of donations go to the intended organisation.
Those organisations are now quickly signing up to this company's technology, as they understand the benefits.
ACU allows seamless micropayments be made to a worthy cause via a mobile app, with the donation deducted from a person's mobile phone bill.
No credit card required.
This is a solution with a global reach – swathes, we are talking billions of people, have a mobile phone account, but don't have a credit card. They also want to donate to worthy causes of their choice.
Now, this is early days in this company's commercialization efforts, and it is a speculative tech stock. It is recommended investors seek professional advice before choosing to invest.
For now, ACU is focused on two large fundraising markets – the US and the UK.
Just weeks ago the Company launched its Veterans Call app in the US – which allows donors to make a donation to a veterans charity of their choice.
ACU has a unique first mover agreement as the only organisation that can accept repeatable micro donations via a mobile phone bill in the US.
The US presidential elections are next year, and Democrat candidates are going to need a lot of funding to match Donald Trump – this technology may be the one that transfers public goodwill to hard cash...
Meanwhile in the UK, the company's Ralli app is now live and allows any ACU-approved charity to join the platform, and connect with its existing donor-base and a new market that until now, have not had the ability to simply donate via a mobile phone without the need for a credit card.
We have scanned the markets for something similar to what this company is doing, and found an interesting peer comparison – Pushpay, a New Zealand listed company, is capped at $406M – but it makes use of credit cards to facilitate donations and is purely a payment tool.
ACU importantly does not require credit cards , and it is currently capped at just $15M as it embarks on its tech roll out.
The company generates revenue by taking 6-9% of the donation – which will soon add up given the size of the trillion dollar market.
With Nigel Lee, a former American Express Executive leading the charge, and a recently installed US team well versed in this market, the company is building for widespread uptake of its technology...
Looking forward, we see potential here for celebrity endorsements – celebrities are well known for spearheading worthy causes, and may be just the kind of marketing tool ACU needs to get into the minds of millions the world over...
It's time we revisited: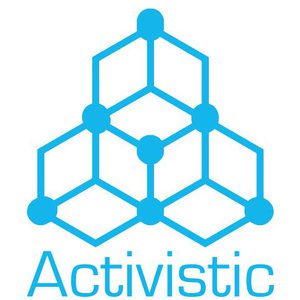 When we first covered Activistic (ASX:ACU) back in June in our article, ASX Fintech Company Launches into $1 Trillion Global Industry , we outlined how this company solves a big problem that works for donors and charities.
With ACU's technology employed, charities receive more of their donors' money while donors have greater transparency and control over their donations.
Since then ACU has advanced quickly to establish a unique advantage that enables donors to donate without the need for debit/credit cards.
ACU has cut out the middle man between donors and charities and has the potential to empower large amounts of people to donate for the first time – people who were previously deterred by having to hand over bank account details.
ACU takes away the uncertainty, inefficiency and linearity of traditional charitable giving in favour of a transparent, efficient and dynamic alternative that's based on sharing, collaboration and social interaction in the information age.
It's a unique business model that allows emotion back into the giving process as people donate to the charities or fundraising events of their choice – ones that have significance to their lives, rather than those that are attached to causes they know little about.
Here's how ACU's technology works: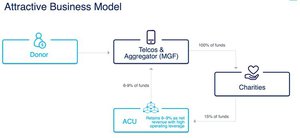 ACU collects the money given by donors directly from their monthly mobile phone bills.
The telcos and mobile payment aggregators deliver 100% of funding to fundraisers (religious groups, political parties, charities, etc), who return 15% to ACU.
ACU then pays the telcos/aggregators around 6-9% for their trouble, and pockets the rest.
ACU is thus able to deliver 85% of that money to the intended charity compared to the status-quo of around 32%.
When you consider that people have been fundraising since money existed, it seems there has been a lot of money lost to bureaucracy and greed.
ACU is changing this via its mobile business model. With likely strong margins based on the ease of this technology, this model appears sound, and ready for global scaling...
ACU appears to be building traction quickly to deliver on its long-term game plan.
Having secured cornerstone licensing agreements with mobile billing aggregators such as Mobile Giving Foundation (USA), TxtNation (UK) and OpenMarket (UK), ACU has its sights firmly set on highly addressable markets.
ACU's business model is leveraged to the growing use of mobile phones and the social interactivity they now provide through multimedia applications and instant connectivity.
Already, there are around 2 billion devices in the world today, with that number expected to rise above 9 billion by 2020.
That's more phones than people.
And ACU is using its phone technology wisely. Imagine the global impact if even half of those people, use this technology to deliver donations to charity or fundraising events because of its simplicity and transparency.
Remember, ACU is currently the only organisation that can accept repeatable micro donations via a mobile phone bill in the $335BN US market, due to its first mover agreement with a direct billing aggregator.
As ACU plans to bring the 'Giving' sector into the 21 st century, it will do so by actively signing up and onboarding charities to its entire range of apps such as Veteran's Call, Ralli and Church Call.
There's plenty in store going forward including potential celebrity endorsements that may help to push this model higher into the charitable giving stratosphere: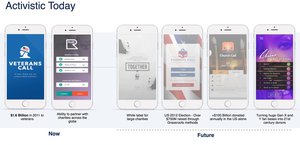 At the same time, just as with any new technology company, there are risks involved with this stock – the widespread success of this company is no guarantee, so caution should be applied if considering as an investment.
Commercialising the technology
Developed countries tend to have larger donors and more of them, so it makes complete sense for ACU's business plan to start with the US and the UK first and foremost.
Beyond the US and the UK, ACU is now moving to commercialise its technology and business plan by embarking on a global roll out of its technology over the coming months.
To ring-fence and protect its market position, ACU has signed agreements with a host of charities.
The company has over $2M in cash right now, but just like all junior tech stocks, the Company may need to raise capital at some stage to fully realise its plan.
Charities that matter to you
With so many charity events on the cards, it is easy to see why people become jaded about giving. We are not saying that some charities aren't worthy, but it does seems there is a weekly marketing event spruiking one over another.
So what do you do? Who do you support?
ACU puts the power of support back in the hands of the people.
ACU puts the emotion back into giving. ACU allows people to easily donate to the charities that mean something to them.
Take ACU's recent deal with Afghanistan Veterans of America (IAVA). This is a charity close to many Americans' hearts and is to be featured on Veteran's Call, an app powered by ACU that is available in the Apple and Google Play stores.
Here's a video of a U.S military veteran telling his story, and raising money for his charity. All the money raised is through ACU's Veteran's Call application:
ACU's Veteran's Call app is a mobile phone based micro-donation platform that helps charities re-engage their charities and re-engage their donors through a monthly recurring channel.
IAVA supporters can donate without using credit cards or bank information and through the ACU platform can ensure that this charity that is close to their hearts receives 85% of the donated amount.
Aside from IAVA, four additional charities have signed on with many more in the pipeline – indicating that this model is starting to gain traction...

Rallying for a cause
On top of its Veteran's Call application, ACU has also launched a parallel business-to-consumer (B2C) product called Ralli .
Ralli will serve as ACU's global B2C brand whereby ACU engages donors directly and offers them a wide selection of charities to choose from. In effect it is a 21 st Century, Internet of Things-powered charitable-giving conduit with a difference.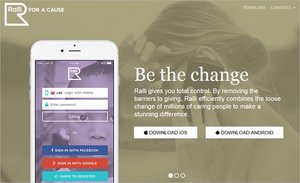 Highly regarded PR agency, WolfStar has been brought in to raise awareness, drive acquisition and harness ACU's UK brand effectively.
Having been recently re-branded and launched, Ralli is also proving popular amongst charities and donors; much like Veteran's Call.
A model business
ACU's business model resonates with charities because it cuts out unnecessary fees, speeds up the process of raising money, and most importantly for charities and fundraisers – it connects them directly with the donor because they sign up for a repeatable monthly donation which in turn opens a host of possibilities for both the fundraiser and other third parties.
All of this is brought together by ACU's technology.
Through that technology, charities are able to engage their members and donors in an entirely more collaborative way i.e. informing them of events, where their funds have gone, and update on progress regarding various projects the charity is undertaking.
It's exactly what both donors and charities want; and ACU can provide it.
Take a look at the list of charities below under the banners of ACU's two main platforms.
Firstly, there's Veteran's Call: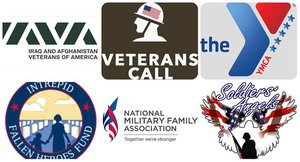 Then there's Ralli: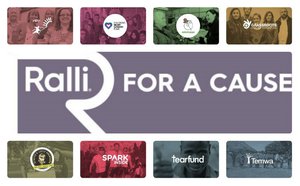 Bear in mind, that the more charities and philanthropic organisations ACU sign up, the more exposure it will have to donors and therefore grow to become the dominant crowdfunding solution for charities and fundraisers globally.
Global charitable is estimated at a staggering $1 Trillion each year and the vast majority is done through traditional donation methods such as cheque, credit card or bank transfer.
ACU has shaped up to transform how all of those billions are raised, but what really has charities excited is that their solution is vastly better at encouraging repeat, perpetual donations because donors have more transparency and control provided by mobile phone billing.
Take a look at how easy ACU's solution is for end-users:

Nowadays, people are rather put off by the prospect of providing sensitive bank information for security reasons – it's one of the reasons why over 90% of donations are off-line (let alone through mobile).
ACU's solution absolves the donor from that risk by keeping donations small, doing it via mobile phone bills and then adding true value by using technology to provide interactivity between donors and charities.
The only group of people that are impeded by ACU are payments processing companies and middle-men that stand to lose from the take-up of ACU's technology.
Innovation and disruption are different things, although in this case, ACU has innovated a better way to channel funds from those with surplus, to those in need.
Celebrity endorsement could light the touch paper
ACU's marketing push involves getting its name out there as widely as possible. More app downloads means more donations and more fees for ACU.
Now, what's an effective way of persuading lots of people to donate $5 per month to their favourite charity from their mobile phone?
Celebrities.
Here are the ­most valuable celebrity charity relationships – imagine if all this work was powered by ACU's technology?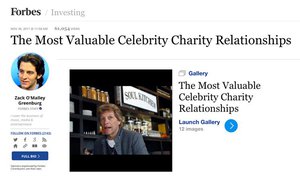 Aside from Sir Paul McCartney, think Leonardo DiCaprio and the World Wildlife Fund, Angelina Jolie standing up for Women Against Violence and bringing awareness to breast cancer, Elon Musk for XPRIZE Foundation, Arnold Schwarzenegger for After-School All-Stars and Ewan McGregor for Unicef... the list goes on.

Populist celebrities have an unrivalled ability to reach the average man and woman on the street. Nowadays, celebrities influence the very fabric of the social consciousness ranging from what people buy all the way through to what people think.
A celebrity endorsement for Veteran's Call by a highly respected media celebrity has the potential to put a bright spotlight on ACU and its technology, and fast.
The good news is that ACU is already working on this aspect of their PR/marketing strategy, so you may just see an influential celebrity donating directly from their mobile, sometime soon...
To give you an example of the potential benefits for ACU, think about this...
A globally recognised media celebrity can attract over 50 million Twitter followers in addition to millions more when you include Facebook, Instagram and WhatsApp. If such a celebrity endorsed ACU's technology and just 1% of those followers signed up to donating $5 per month...
It would mean that celebrity has just managed to convince 500,000 people to donate $5 per month which equals $2.5M per month and $30M per year in funds raised.
ACU collects 6%-9% of that in fees.
The great news for the celebrity is that instead of 32% ($9.6M) going to charity under the currently archaic status-quo, now, ACU facilitates 85% ($25.5M) going to charity.
We therefore see no reason why celebrities wouldn't become involved with ACU's technology, especially given their propensity to join a cause.
However at the same time, nothing has been confirmed yet – so it is possible that ACU will not be able to secure a big celebrity to propel its marketing. It is recommended investors do their own due diligence if considering this stock as an investment.
Celebrities can raise far more money and far quicker with ACU's online, technology-driven model as opposed to traditional, offline methods which get nowhere near the scalability online offers.
If that wasn't enough, the 500,000 new donors from the above example are by definition repeat donors because they sign up for a monthly donation... because of the transparency ACU offers.
This means the celebrity can expend a lot less effort on fundraising year-on-year because the technology automates a large part of keeping in touch with donors and obtaining repeat donations.
Kiwi doppelganger suggests ACU is on the right track
One thing we like to look for when considering a stock is whether there are any parallels with other similar companies doing the same things, which perhaps command a much bigger market cap than the stock we are interested in.
In ACU's case, there is a public listed company in New Zealand, specialising in funnelling donor money to charities using online payments.
PushPay (NZSX:PAY) is capped at NZ$442M (A$406M)... compared to ACU's paltry market cap of A$15M.
Despite the two companies seemingly being doppelgangers, what they do and how they do it are very different.
PushPay tries to get people to use credit cards to make the donations and is purely a payment tool.
ACU on the other hand can access everyone from 14-90 years – anyone who has a mobile phone – and is more than just a payments platform. ACU is a whole new way for charities and donors to engage in 21 st century fundraising.
ACU has completely different tech that makes the donation process easier and more transparent.
The other difference between the two is that ACU is at a much earlier stage of commercialising its strategy and building up its brand. This is a good sign for investors partial to ground-floor entry investments.
If and when ACU gets mass traction and recognition, ACU will be hoping to emulate PAY's share price performance, shown below: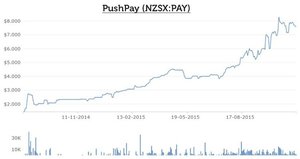 The past performance of this product is not and should not be taken as an indication of future performance. Caution should be exercised in assessing past performance. This product, like all other financial products, is subject to market forces and unpredictable events that may adversely affect future performance.
Dedicated US Team
ACU's push into the US is being carefully directed and managed by a select group of gurus specialising in crowdfunding, philanthropy and marketing.
In July, ACU added to its team based in New York, which is headed by VP Dylan Breslin-Barnhart, by bringing on board an ex-Goldman investment banker with a philanthropic pedigree (Mr. Alex Albarracin) and a former World Health Organisation crowd-funding expert (Ms. Komal Garewal). In addition, ACU added a New York hedge fund manager (Mr. Jonathan Fassberg) to work directly with the US Team as an Advisor.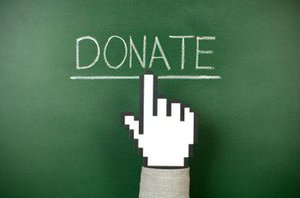 ACU's U.S Team: (left to right); Jonathan Fassberg, Alex Albarracin and Komal Garewal
Each member of the team has specific expertise to drive ACU's vision forward and are key factors in orchestrating ACU's foray into the US.
Let's look at Ms. Garewal for example. She not only brings a sense of social justice to the organisation, but also business building nous in developing the right communication platforms between companies and investors .
While working with the WHO she assessed multi-sectoral initiatives by various stakeholders. She not only has a deep understanding of crowdfunding initiatives, but what drives people to support them.
One of the main missions for the ACU team will be to promote and expand the use of Veteran's Call.
But what about after that?
Crowdfunding isn't just for charities
Crowdfunding has broader applications than just streamlining charitable giving. ACU's technology could be used in far and away fields such as crowdfunding for investment purposes, to support your local sports team or even to support your chosen political candidate.
Whoever wants to raise money for whichever purpose – it can be done far efficiently in terms of speed and cost and importantly safely with ACU's mobile billing approach.
The fact that donations are sourced from mobile phone bills means ACU's addressable audience is increasing organically and can even include the younger generation (13-18 year olds) that tends to donate much less than their older counterparts, given the current offline nature of charitable giving.
ACU will launch two more apps in the coming months – Church Call and Patriots Call
Church Call allows any church or religious group to reach out to their members and obtain donations. Patriots Call will be focusing on the US election in late 2016 – widely expected to be the most costly in US history .
Donald Trump is running for President so the other hopefuls will probably like the idea of raising more money to compete. Could ACU be a tool for such candidates? Only time will tell.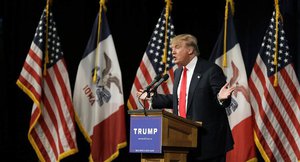 Considering that every US Presidential race raises more money than the previous, here again, ACU is plugging into a lucrative market.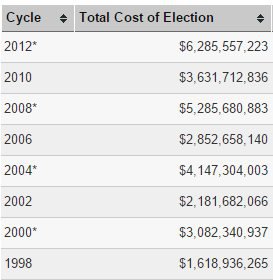 Eventually, it is considerable that even the US elections will focus on online methods to raise money.
ACU is the ONLY company in the US to have the ability to collect charitable donations directly from mobile phone bills – which could potentially set the stage for ACU to become a key tool for politicians to get elected as soon as next year.
Importantly for political groups, it could also provide an extremely powerful communication tool that reaches out to its members with a 'call to arms' to vote in a particular way or to support a particular aspect of their campaign.
Politicians are always talking about engaging with their voters at grass-roots level...
...ACU's tech makes that happen.
From US to Global
With an estimated US$200 billion donated annually by individuals and another US$135 billion by companies, the US is by far the largest 'giving' market globally. Overall, the US comprises around 20% of the world's $1TRN total.
The US is ACU's first port of call, followed by other regions in the developed world. A great synergetic factor for ACU is that all of the marketing and PR work the company is now doing to drive business, crosses borders at the click of a button.
It is a good possibility that if ACU's celebrity endorsement and strategic marketing gain traction, the whole globe will hear about it. Therefore, scaling up and moving into new regions will become progressively easier as momentum grows.
Charitable giving is still 90%+ offline – but the world is going online at an alarming rate. ACU is joining that trend too.

In the same way that cars replaced horses because they are more robust, convenient and cheaper, online donations are likely to outpace offline at some stage in the future because they are more robust, convenient and cheaper.
According to independent research, online donations are growing at 13% per year compared to offline donations , which are growing at a more modest 5%.
With scalable global revenue generation via anyone with a mobile phone between the ages of 13 and 90, ACU is tapping into a vast market.
Engaging young adults in the 13-18 age bracket is also another huge opportunity. For example, offering schools and universities to obtain much needed funding in the wake of huge government cuts in all major developed countries.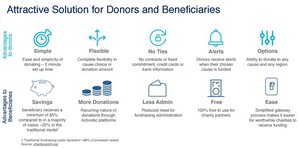 Graphic summarising ACU's business model and USP's
ACU: an activist at heart, a business by nature
ACU wants to change the current status-quo by inspiring social change. Currently, almost 70% of all donations do not go to funding what they were meant to.
ACU's technology disrupts and changes that for the betterment of good causes the world over – and stands to make money for investors too if successful.
ACU is an activist at heart but also a business by nature.
The company has a clear, well-founded commercial strategy that has the potential to generate strong revenues for ACU as more and more people embrace the online model for charitable giving.
In the land of the giving, each donor is king.
---