DateTix (ASX:DTX)
DateTix (ASX:DTX) is continuing to shore up its assets and build its subscriber numbers as it sets itself the goal of attracting the eye of the $4.5 billion dating industry giant Match Group.
DTX has been following the Match Group playbook quite closely, acquiring companies with growing user bases which are already generating revenues.
Having recently completed the acquisition of the UK-based Lovestruck, DTX has entered into an agreement to acquire Thai-based Noonswoon.
Lovestruck has already had a positive effect on numbers and most importantly feeds into DTX's plan of extending its international footprint, and now DTX has established a South East Asian presence.
The numbers for DTX are starting to speak for themselves, having achieved a +358% quarterly growth in operating cash flows and +473% quarterly growth in monthly active users to September.
In October DTX increased its user base to 114,000, up a further 128% versus the same period in the prior quarter, announcing in no uncertain terms that it aims to be a major player in this $5 billion market.
The information on this page should not be the only trigger for your investment decision. Click on the links below for a more in-depth and informed examination of the company. We strongly recommend you seek professional financial advice whenever making financial investment decisions.
DTX has taken a different approach to the Tinders of the world, building a platform and assets for those looking to find long lasting relationships – and it seems to be paying off.
Should its audience participation escalate over the coming months, this $11 million minnow could have investors swooning as it attempts to attract a secret acquirer for a match made in heaven.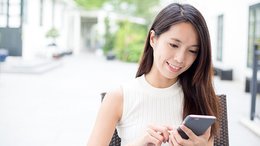 Ambitious DTX Seeks Long Term Relationship with Wealthy Tech Giant
Nov 16, 2016
Our hearts are fluttering ever so slightly here at The Next Tech Stock. One well positioned online dating company with an ability to bridge the online/offline divide has been breaking revenue records, growing its subscriber base and shoring up its cash flow as it looks to build a portfolio of dating brands in the same manner as the $5.8BN NASDAQ listed Match Group (who owns Tinder, match.com, OKCupid, PlentyOfFish, amongst others).
Related DateTix (ASX:DTX) articles