DigitalX Limited (ASX:DCC)
Bitcoin surpassed $US10,000 last week for the first time, pushing its already monolithic price surge past the ten-fold mark. The once-obscure digital currency has advanced more than 1000% this year, and now boasts a market cap of some US$170 billion.
But it's not just Bitcoin — the entire cryptocurrency ecosystem is thriving with the total digital currency market now worth more than $US300 billion.
Fintech junior DigitalX Limited (ASX:DCC) has rapidly established itself as a leading force in the burgeoning crypto and blockchain space. As the only listed cryptocurrency company in Australia, the Perth-based DCC has a razor-sharp edge, harnessing years of industry expertise and technical muscle.
DCC's has three core business lines: its proprietary blockchain tech assets, the blockchain consulting division, and ICO (initial coin offer) consulting.
With $4 million in funding and solid streams of revenue under its belt, DCC is in an excellent financial position to plunge itself full-throttle into a hectic 2018, as it continues to expand its advisory divisions and seeks to clinch more strategic alliances with major industry players.
DCC is currently capped at a still modest A$106.8 million and is rapidly growing having gained almost 800% in just four months.
The information on this page should not be the only trigger for your investment decision. Click on the links below for a more in-depth and informed examination of the company. We strongly recommend you seek professional financial advice whenever making financial investment decisions.
Bearing in mind Bitcoin's immense surge, if DCC continues to ramp things up at the lightning-fast pace it's maintained thus far, it may not be long before this innovative company leaves its small-cap days in the dust.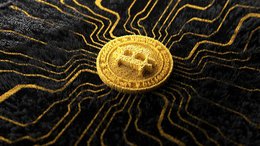 Related DigitalX Limited (ASX:DCC) articles