Crowd Mobile (ASX:CM8)
With June serving as its strongest quarter yet, the cash flow positive Crowd Mobile Limited (ASX: CM8 | FWB: CM3) is poised to deliver further growth in FY2018.
CM8 is a global mobile entertainment and digital media company that's astutely tapping into the rapidly evolving digital landscape and delivering solutions for an online world that is vastly different to the advertising ways of the past.
Today, millennials connect with both the world at large and with brands in a new and different way that's emphatically mobile-centric.
CM8's solutions have caught the eye of customers, particularly millennials in a big way. So much so that CM8 netted $43.9M in revenue over FY17 up 16% in the 2017 financial year, with $24.9 million coming in the June quarter alone.
CM8 has three technology platforms: a Q&A and mobile subscription platform, digital Influencer commerce technology, and a global mobile payments & distribution network.
The company has also just launched a new division, Crowd Media, which stands to capitalise on the $3.5 billion digital influencer advertising market.
The information on this page should not be the only trigger for your investment decision. Click on the links below for a more in-depth and informed examination of the company. We strongly recommend you seek professional financial advice whenever making financial investment decisions.
CM8 is demonstrating that it's made of sturdy stuff. Currently capped at just $41M, the company is only just getting started.
Supported by a new institutional investor which has taken a significant stake in CM8 and with a healthy balance sheet, it's no wonder investors have been enthused.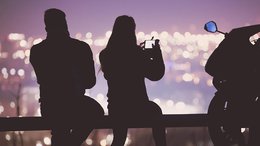 Related Crowd Mobile (ASX:CM8) articles