Collaborate Corporation (ASX:CL8)
Collaborate Corporation Limited (ASX:CL8) has seen significant growth recently on the back of some very smart strategic moves.
The first move was to secure a $1 million investment from RACV for a 5.38% interest in the company.
The investment not only gives CL8 another major partner on the back of partnerships with the likes of Subaru, AON and Uber, it has also enabled CL8 to meet key performance metrics.
CL8 and RACV are incredibly complementary brands, but the catalyst for CL8 here is the 2.1 million existing RACV customers who will be offered CL8's products and services.
CL8 recently recorded a revenue boost of 117% year-on-year, and a month-on-month improvement of 6%.
To push its ambitions further, CL8 also recently exercised 100% of CL8O options raising $3.5 million. This move has enabled the company to enter a new stage of development and further scale its technology platform.
The information on this page should not be the only trigger for your investment decision. Click on the links below for a more in-depth and informed examination of the company. We strongly recommend you seek professional financial advice whenever making financial investment decisions.
The $24.7 million capped CL8 is building momentum and sales revenues and is moving towards cashflow positivity.
With its DriveMyCar business unit leading the way having increased its total transaction revenue by 6% and more than doubled its transactional turnover (+117%) since April 2016, the company looks to be speeding towards taking a major slice of the peer to peer pie.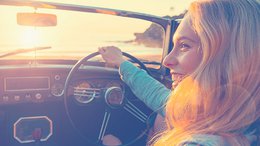 Million Dollar RACV Investment Advances CL8 Toward Profitability
May 22, 2017
The 'sharing economy' is the notion that people (and businesses) can generate income from under-utilised assets, by sharing them on a peer-to-peer basis in exchange for cash. Where sharing Hollywood movies is considered piracy, sharing access to your own car or spare property is an income-generating opportunity for many consumers — so brilliantly evidenced by existing sharing economy posterchildren, such as AirBnb and Uber.
Related Collaborate Corporation (ASX:CL8) articles